hi! i'm justin. i like making things.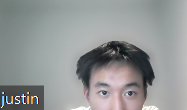 in particular: absurd, whimsical, and playful things. these days i usually find myself dabbling with DIY electronics and interactive web content.
previously, i wrote (and deleted) a lot of essays. from time to time i make videos. i also save a lot of stuff on curius.
i like new friends. say hi! (wherever you prefer)